Introduction
This joint conference also organizes one day tutorials on 27 October 2015. The summary for each tutorials are as follows: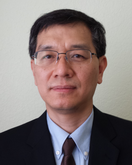 Morakot Pilouk
ESRI Redlands, USA
Real Time GIS in 3D
This tutorial will introduce ESRI Real-time GIS technology that provides means to connect GIS to real-time data sources such as sensors or web services, design operation logic to process the incoming data at the time they received by the system, and transmitting the data to the target client application in the required format suitable for 3D web applications. Learn how the real-time GIS data can help making the 3D scene become alive using a simple ESRI JavaScript API based on the HTML5 WebGL. Learn about the approach that allows creating real-time 3D GIS applications on one codebase that will run on various platforms.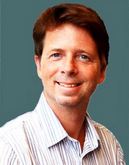 Martin Breunig
Karlsruher Institut für Technologie (KIT), Germany
3D and 4D Geospatial Databases
Starting with a motivation for geospatial databases, in the first part of the tutorial the notions of 3D space and objects are introduced. Examples for 3D data types in geospatial database systems and standards are given as well as a classification for 3D database queries. Different kinds of 3D database queries are discussed including their 3D database operations. Also efficient 3D database access is addressed. In the second part of the tutorial the requirements and use of 4D geospatial databases are discussed with the focus on spatio-temporal data types and 4D database access. Finally, DB4GeO, a 4D prototype database architecture is introduced.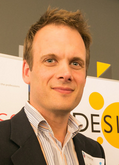 Rollo Home
M.Sc. CGeog (GIS) FRGS.
Senior Product Manager, Built Environment. Ordnance Survey, UK
NMA2020: The new role for a national mapping authority enabled by new technologies, driven by a changing market
Ordnance Survey, as the National Mapping Authority for Great Britain, finds itself on the cusp of a transformative period. Underlying trends in technology are disrupting every industry and the OS is not immune to those changes. Our customers are demanding greater insight of our data, at a higher refresh frequency and resolution than ever before. At the same time technology continues to broaden the competitor landscape. The OS is therefore evolving to meet these challenges and remain relevant in the 21st Century. However the 227 year history of OS has been one of continuous evolution, and the current trends need to be seen in their historical context; while distinctly different, there are lessons to be learnt from the past.
Brief Biography
Rollo is senior product for Ordnance Survey, the National Mapping Authority for Great Britain, where he is tasked with devising the roadmap for the introduction of future products to support evolving requirements of Smart Cities (in particular 3D), as well as being responsible for Detailed Content which includes OS MasterMap Topo Layer and the Height and Imagery portfolios. He has worked within the geospatial sector as a consultant for over 17 years with an ever growing engagement with 3D data and city modelling. Rollo represents Ordnance Survey as an Associate Member of the All Party Parliamentary Group on Smart Cities and as a Board Member for the City Standards Institute, and leads on a number of Smart City initiatives for Ordnance Survey. He has worked for a range of international engineering consultancies, a mapping consultancy and a 3D software vendor. Rollo is Chartered Fellow of the Royal Geographical Society and also the current Conference Chair for the UK Association for Geographic Information (www.geobig5.com).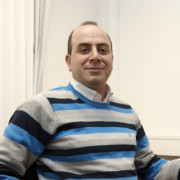 Ihab Hijazi
An-Najah National University, Palestine
Integrating and Analyzing BIM in GIS
This tutorial will commence with a highlight on the motives and contemporary problems for CAD-BIM/GIS integration. Following the introduction, the most two prominently 3D standards in both AEC and GIS industry - IFC and CityGML, will be introduced. Secondly, an overview of these standards and a detailed analysis of the semantics representations of 3D features, in a built environment within these models, will be explained. Thirdly, the course will discuss the different semantics of harmonization approaches in order to achieve interoperability between these two standards, such as formal mapping, unified models, and semantics web technologies. Finally, the course will end with a presentation on BIM4 GeoAnalysis, and two prototypes for indoor/outdoor analysis, based on the harmonization between these two standards - indoor network for pedestrian navigation and utility network.
Brief Biography
Dr. Hijazi is assistant professor of Geographic Information System at Urban Planning Engineering Department, An-Najah National University in Palestine. He worked as a postdoc scholar at the chair of information architecture, ETH Zurich. He has more than 13 years of experience as a GIS expert. Dr Hijazi was a researcher at the Environmental System Research Institute (ESRI) – the world leader in GIS and the Institute for Geoinformatic and Remote Sensing (IGF) at the University of Osnabrueck in Germany. He authored more than 20 papers and prepared several studies. His research interest include BIM/GIS integration, GIS for indoor and utilize GIS in built environment. He holds a B.Sc and a Diploma in Architecture and Urban Planning, M.Sc and PhD in Geoinformatics from the University of Redlands, CA, USA and the University of Osnabrueck in Germany.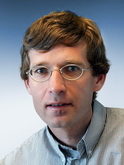 Peter van Oosterom
Delft University of Technology, The Netherlands
3D Cadasters
In this tutorial an overview is given of the international 3D cadastre developments, in part based on the FIG 3D Cadastres 2010-2014 questionnaires 2010-1014 and 2014-2018. In some countries (Scandinavian countries, Australian states and Canadian provinces) the legislation is allowing/ supporting 3D volumetric parcels and these can be submitted for registration. However, these 3D volumetric parcels are not yet stored in the Cadastral database. Perhaps by surprise, but the first operational 3D Cadastral system, including a database and web-based dissemination was reported from Asia: Shenzhen, China (2013). Every country, has to consider where, when, and how to apply 3D Cadastre (FIG Working group 3D Cadastres). It is to be expected that in many different cases society will need 3D; e.g. registration of legal spaces related to buildings/apartments, (underground) constructions, tunnels, infrastructure/utility networks, air-spaces, etc. It important to align the cadastral (legal) objects with the relevant geographic (physical) objects via SDI.
While introducing 3D (without interfering with exiting 2D representations), it is wise to aim for LADM (ISO 19152:2012) compliance as it covers aspects such as full versioning/ temporal, including digital source documents, integrated 2D/3D representations, etc. Besides developing a new model and developing the technology, it is important to realize that there are also very important legal and organizational aspects to be considered, both in the legal direction (source of the rights attached to 3D spaces/ objects) and survey direction (e.g. clear guidelines for submission of 3D survey plans enabling validation).
3D cadastral registration is part of whole 3D spatial development life cycle in 3D consisting of many steps of which the order may differs per country: develop and register zoning plans in 3D, register (public law) restrictions in 3D, design new spatial units/objects in 3D, acquire appropriate land/space in 3D, request and provide (after check) permits in 3D, obtain and register financing (mortgage) for future objects in 3D, survey and measure spatial units/objects (after construction) in 3D, submit associated rights (RRRs)/parties and their spatial units in 3D, validate and check submitted data (and register if accepted) in 3D, store and analyze the spatial units in 3D, and disseminate, visualize and use the spatial units in 3D. While considering the whole life cycle of spatial development, it is good to focus on own aspect: 3D parcels in Cadastre registration.
The two special issue of the international journal Computers, Environment and Urban Systems: 3D Cadastres (2003) and 3D Cadastres II (2013) give a very good impression of the developments over the past decade. In addition there are many other publications at the various events, journal publications; see www.gdmc.nl/3DCadastres.
Brief Biography
Peter van Oosterom obtained his MSc Technical Computer Science in 1985 at the Delft University of Technology and his PhD in 1990 at Leiden University. From 1985-1995 he worked as a computer scientist (database and GIS research projects) at TNO. In the period 1995-1999 he held the position of senior information manager at the Dutch Cadastre. In this capacity he was involved in the design of cadastral and land information systems. On January 1st, 2000 he started as professor and head of the GIS Technology department at the Delft University of Technology. Since the formal take-off in 2005 Peter van Oosterom has participated in the core drafting team 'Data Specifications and Harmonisation' of INSPIRE ('Infrastructure for Spatial Information in Europe'), which aims to harmonise spatial information across Europe. Peter van Oosterom has a leading role in the development of ISO/TC 211 Geographic information/Geomatics, Geographic information, Land Administration Domain Model (LADM), IS 19152:2012. His research interests include spatial databases, GIS architectures, generalisation, spatial analysis, querying and presentation, Internet/interoperable GIS, and land administration. He is the current chair of the FIG Working Group on '3D Cadastres'.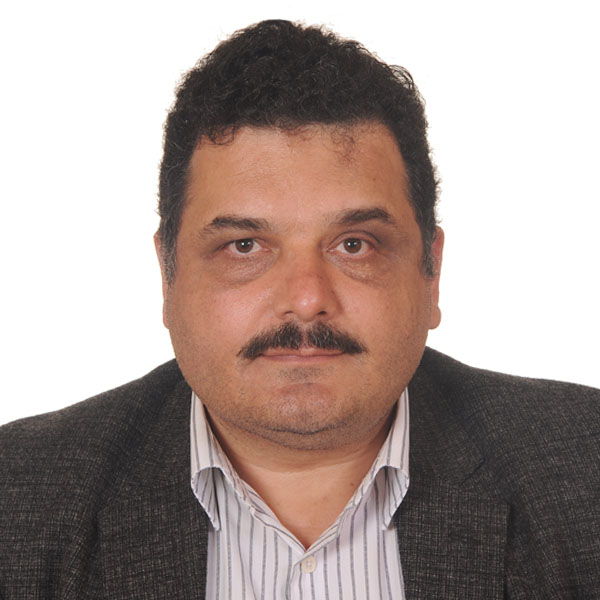 Gürcan Büyüksalih
BIMTAS, Istanbul
3D Modelling and Simulations using Airborne and Terrestrial LiDAR Datasets
Company Bimtas has completed airborne lidar data acquisition over city of Istanbul covering 5453 km² area. In this project, main products are (i) lidar point clouds in LAS format, (ii) DEM, DSM and nDSMs for 3D topography, (iii) orthoimages, (iv) LOD1 and LOD2 level city models. Used lidar system includes Riegl Q680i laser scanner, IGI AeroControl GPS&IMU and Digicam 60 camera. Resulted point density on the ground was 16 points per m². In the processing side, related Riegl and IGI software packages are used for pre-processing of the data, especially for generating the LAS files. Then, Terrasolid programs working on Microstation environment are utilized to generate the main products mentioned above. All the acquisition and processing steps are carried out in house by BIMTAS staff. Finally, the resulting products were submitted to the authority tile by tile. Size of the tile was equal to the map sheet of 1:1000 scale. Tiling was organized with the same name of maps like G22a02a4b. By this way, it is possible for the user to say the tile names when he/she requires the data for the specific region.
Another project which is also very interesting was the measurement of the houses located inside the highland forests. These forests under the protection of General Directorate for Forestry of Turkey and it is not allowed to construct anything in such areas. However, illegal housings were happened especially during summer time when it was very hot in the city centers. By time it was not possible for the authority to control the housing inside forests. To detect and measure the houses by ground survey or airborne photogrammetry was not feasible because the dense forest structure and difficult topography. Forest authority tried to apply ground survey but quite small number of houses could be measured. The decision was ground survey is too time consuming (can take several years) and costly. Then, airborne lidar acquisition were realized for two main highland forests located in cities of Adana and Osmaniye. Using waveform capability of Q680i scanner, it was possible to detect the buildings located under trees. In total 23,000 buildings were vectorized from lidar data. CAD drawings and 3D solid models of these houses were also delivered to the authority. Ground truthing were made over the selected areas by the authority and the result was quite satisfied.
In paralel to airborne lidar projects, mobile lidar scanning of the small part of Istanbul main highway (D100) has been realized by the Riegl VMX-450 mobile mapping system. Both side of the road (100km in total) were scanned by the system to generate the new designs for the building facades looking at the road. This part of D100 highway connects the Bosphorus Bridge and Atatürk Airport, and most of the visitors use this road to reach the inner city centers. After pre-processing of the data by Riegl programs, georeferenced laser point clouds and the images have been used for obtaining the 3D CAD drawings of the building facades using ZMAP software. These drawings are then input for the designers to apply their new design to the building facades looking at the road. In total 1305 buildings along the both side of the road were under consideration. Exisiting facade structures and developed new designs for each buildings are organized in the GIS with other datasets of the buildings for city planning authorities.
Apart from airborne and mobile applications of laser, one of the main railway line (M2 railway line) was scanned by Riegl VZ-400 scanner. Afterwards, produced 3D solid model of railway line has been intregrated to LOD2 city model of Istanbul. 3D fly through over the railway line can easily be done in addition to the simulation of the train movement along this line. Besides this, either ground or railway line can be visualised in transparent mode while it is posible to see where the train is going under the ground represented by ortho-images. Moreover, laser point clouds or 3D CAD drawings/solid models of significant cultural heritages located in Historic Peninsula of Istanbul, like Suleymaniye Mosque, were added to the available 3D city model. 3D textured model (LOD3 level) of approximately 900 historic monuments were integrated and visualized in the 3D city model of Istanbul.
Brief Biography
Gürcan Büyüksalih has an Associate Professor degree and works for the BIMTAS company of Istanbul Greater Municipality at the position of GIS and 3D Mapping Director. He received his PhD from the University of Glasgow, UK, Department of Geography and Topographic Science. His research direction is the full range of photogrammetry and remote sensing, especially application of lidar technology.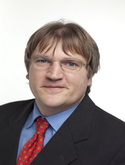 Volker Coors
HfT Stuttgart, Germany
CityGML Energy ADE - 3D City Models for Energy Simulation on Urban Scale
No widely applicable open information model standard exists until now for large-scale Urban Energy Modelling. Although different data models have been developed for different urban energy tools, they do not offer possibilities of interoperability and exchange between the stakeholders, tools and expert fields.
To address this issue, an international group of urban energy simulation developers and users is developing since May 2014 an Application Domain Extension (ADE) Energy for the open urban information model CityGML.
This tutorial introduces the Energy ADE developed. Goals, requirements and the modular structure of the CityGML extension are described in detail.
The objective of this Energy ADE is to store and manage data required for the calculation of the building energy flows and its main results in the CityGML-based virtual 3D city model. The physical boundary of this new data model is the building envelope, including the systems installed on it (e.g. solar panel, shading devices). Small-scale centralized energy systems may also be modelled in this Energy ADE.
Following the philosophy of CityGML, this Energy ADE aims to be flexible, in terms of compatibility with different data qualities, levels of details and urban energy model complexities (from monthly energy balance, to sub-hourly dynamic simulation of software like CitySim or EnergyPlus). It aims to be integrated as far as possible within the existing CityGML data model, avoiding the creation of a parallel data structure that would be tailor-made for specific calculation methods. Moreover, this Energy ADE considers the existing international building and energy data specifications, like the INSPIRE Directive of the European Parliament, as well as the recent US Building Energy Data Exchange Specification (BEDES), and integrates their relevant energy-related attributes.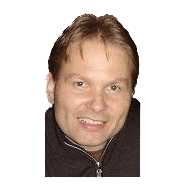 Mike Horhammer
Oracle, USA
3D Point Cloud Data Management
This Tutorial introduces Oracle point clouds and its new features, in the context of managing large geographic data sets in Oracle Spatial. Specifically, three alternative storage models are presented and compared.
Brief Biography
Dr. Mike Horhammer got his CS Diploma from the RWTH Aachen, Germany, in 1996, and his CS Ph.D. from UC Santa Barbara, in 1999. His Ph.D. Thesis was on Multidimensional and Spatial Indexing. Since 1999, Mike has been working in the Oracle Spatial Team, currently as a Principal Member of Technical Staff.
---
Tutorials schedule (Room: Safir II, chair: Alias Abdul Rahman)
* Tutorial Pre-registration is possible already on Oct. 26th (3pm - 6pm)

27 October 2015


(Tuesday)

Tutorial Topic
08:00 - 08:45
Tutorial Registration *
08:45 - 09:00
Introduction to JIGC-Tutorials
- Alias Abdul Rahman
09:00 - 09:45
3D Modelling and Simulations using Airborne and Terrestrial LiDAR Datasets
- Gurcan Buyuksalih, BIMTAS, Istanbul
09:45 - 10:30
3D Point Cloud Data Management
- Mike Horhammer, Oracle, USA
10:30 - 11:00
Coffee Break
11:00 - 11:45
Integrating and Analyzing BIM in GIS
- Ihab Hijazi, National An Najah University, Palestine and Umit Isikdag, Beykent University, Istanbul
11:45 - 12:30
Real Time GIS in 3D
- Morakot Pilouk, ESRI, Redlands, USA
12:30 - 13:30
Lunch
13:30 - 14:15
CityGML Energy ADE - 3D City Models for Energy Simulation on Urban Scale
- Volker Coors, HFT Stuttgart, Germany
14:15 - 15:00
3D and 4D Geospatial Databases
- Martin Bruenig, KIT, Germany
15:00 - 15:30
Coffee Break
15:30 - 16:15
3D Mapping and Products for National Mapping Agency
- Rollo Home, Ordnance Survey, UK
16:15 - 17:00
3D Cadasters
- Peter Van Oosterom, TU Delft, The Netherlands
Important note: The number of participants for tutorial event is limited, therefore it is highly recommended to register as soon as possible.
Due to an overwhelming response, we have reached the limit of 100 participants! Thank you for your interest and support.