It is our great pleasure to invite all of you to the joint conference where 4 conferences meet at one place, Kuala Lumpur, Malaysia from 28 - 30 October 2015. Kuala Lumpur is the city where the first 3D Geoinfo was born in 2006. Thus, year 2015 will be the 10th anniversary for the conference series.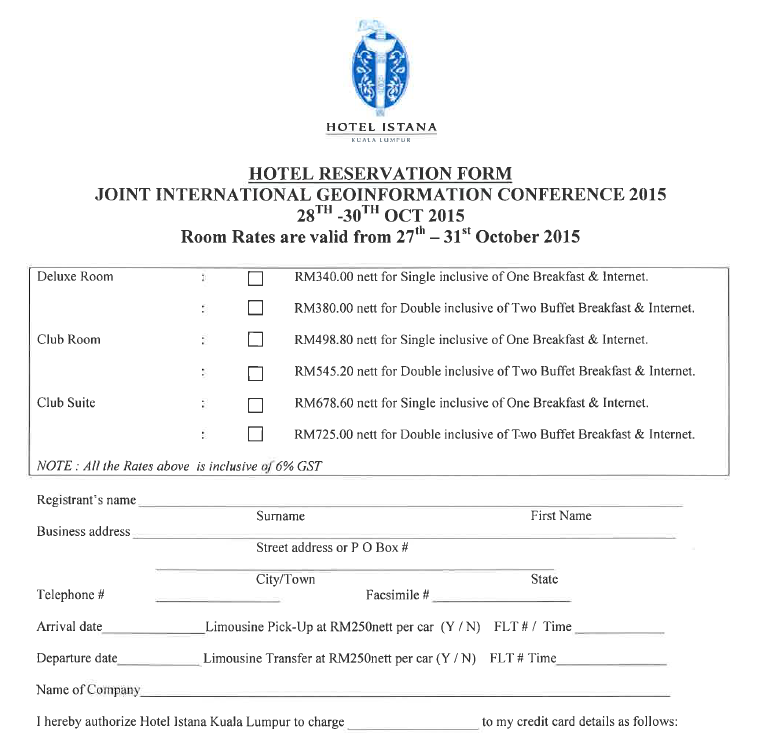 To take advantage of the rates and to ensure your accommodation without hassle, please complete this reservation form with full details and fax or email it directly to the Hotel as indicated in the form.
Download Hotel Reservation Form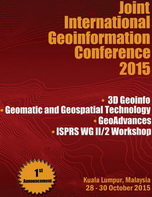 Dear friends and colleagues. Geomatic and Land Survey (GLS) Division of Royal Institution of Surveyors Malaysia (RISM) and Universiti Teknologi Malaysia (UTM) plan to co-organize a joint conference in 2015. The date has been fixed, 28 to 30th October 2015 and will be held at Kuala Lumpur Istana Hotel. There will be an event of 4 conferences in one roof, they are:
3D Geoinfo 2015,
Geomatic and Geospatial Technology 2015 (a brand new conference for GLS Division),
GeoAdvances 2015, and
ISPRS WG 2/II workshop.
Download Brochure